It is all in the detail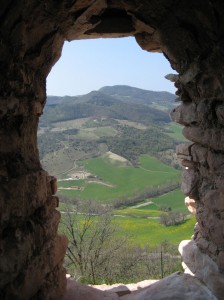 Should we have an internal pool, an external pool or both? Should the Spa have a Hammam, a Sauna, or a Gym? How many treatments rooms do we need? Where should the laundry chute go?
Trying to fit in all the different permutations yet retain our focus in developing a hotel that is a sanctuary from the bustle of day to day life, that provides luxury and style yet clearly is sympathetic to the more simple medieval period is a challenge. The devil is always in the detail and our challenge this month has been to try and take the existing boundaries left by the ruined walls, and work with Jane Goff and Antonio Marconi to translate that into a detailed space plan that gives us the facilities, the number of rooms, the staff access that we need to make the hotel viable and yet also meets the guidelines of the Bell Arti – Italy's version of the British National Trust.
Of course critical for us is the number of bedrooms and suites that we can have. Since the main metric used to asses the financial viability for any hotel is driven by Revenue per available Room (or REVPAR), the number, type and size of rooms will drive the financial viability of our plans.
As we work with Jane and Antonio to maximize the potential of the space, yet not lose the uniqueness of the castle its thick walls and cool interiors, we must also create a look and feel that will be acceptable to the Belle Arti. We are continuing to refine the detail of our plans to ensure that we find that balance and ensure that we deliver a hotel that you will never want to leave!
And so far it is all going to plan!
Our first major milestone though is our meeting with the Belle Arti at the end of May, and so all our energy and focus is now on ensuring that we have thought of every detail, every nuance and can present to them a complete plan and vision for Castello dei Pecorari as a luxury Hotel and Spa